GMP Cytokines for immune cell therapy manufacturing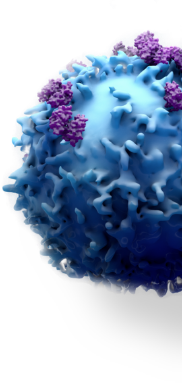 GMP Cytokines that scale smartly.
We source Bio-Techne GMP-grade cytokines because they have the consistency, flexibility, quality, and regulatory support to facilitate the seamless scale-up of immune cell therapy manufacturing.
Focusing on cytokines for T cell and NK cell expansion, our GMP-grade cytokines boast robust reproducible bioactivity and flexible packaging formats that will accommodate closed-system requirements as you progress through clinical trials.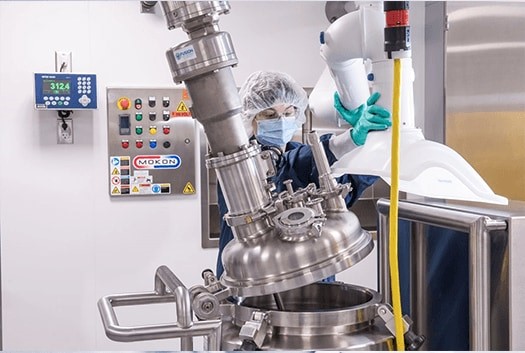 Animal-free cytokines, guaranteed.
With ScaleReady you'll never need to worry if your GMP cytokines are truly animal-free. With industry leading e. coli-derived animal-free recombinant protein manufacturing, our proteins minimize process risk by eliminating animal contaminants and mammalian pathogens.
Animal-free certificates of origin are available and traceable batch records are kept for all our recombinant human GMP cytokines.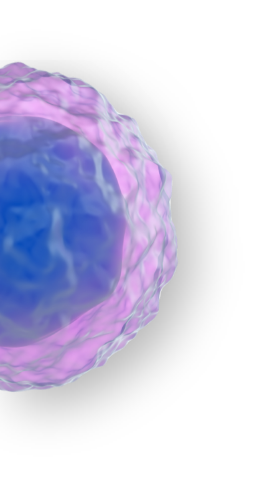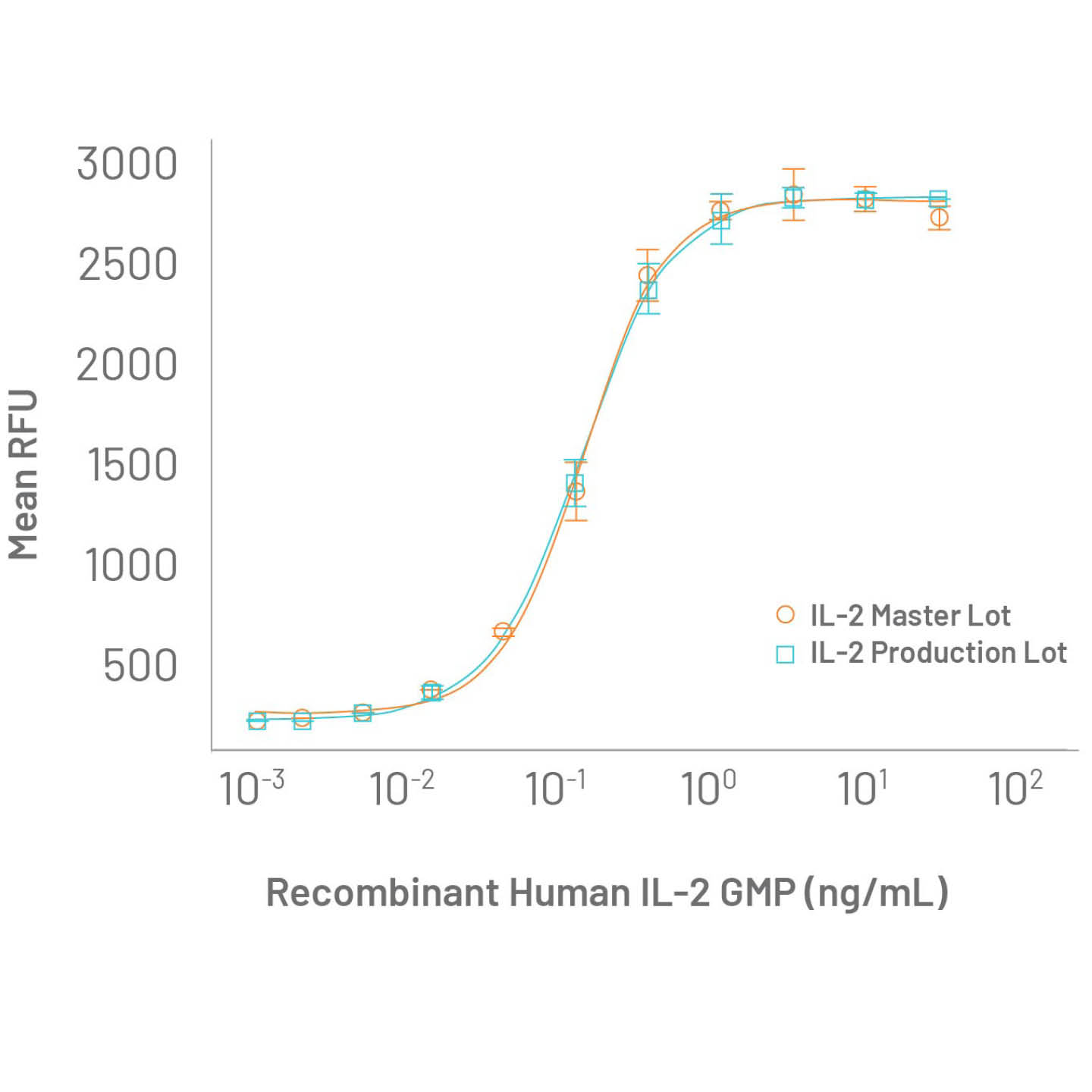 Cytokines with high bioactivity and low variability.
Smart sourcing of raw materials is necessary when building a commercially viable cell therapy manufacturing process. With high bioactivity and low lot-to-lot variability, Bio-Techne's animal-free GMP cytokines can speed up your process development, lower manufacturing risk, and work favorably toward lowering overall manufacturing costs.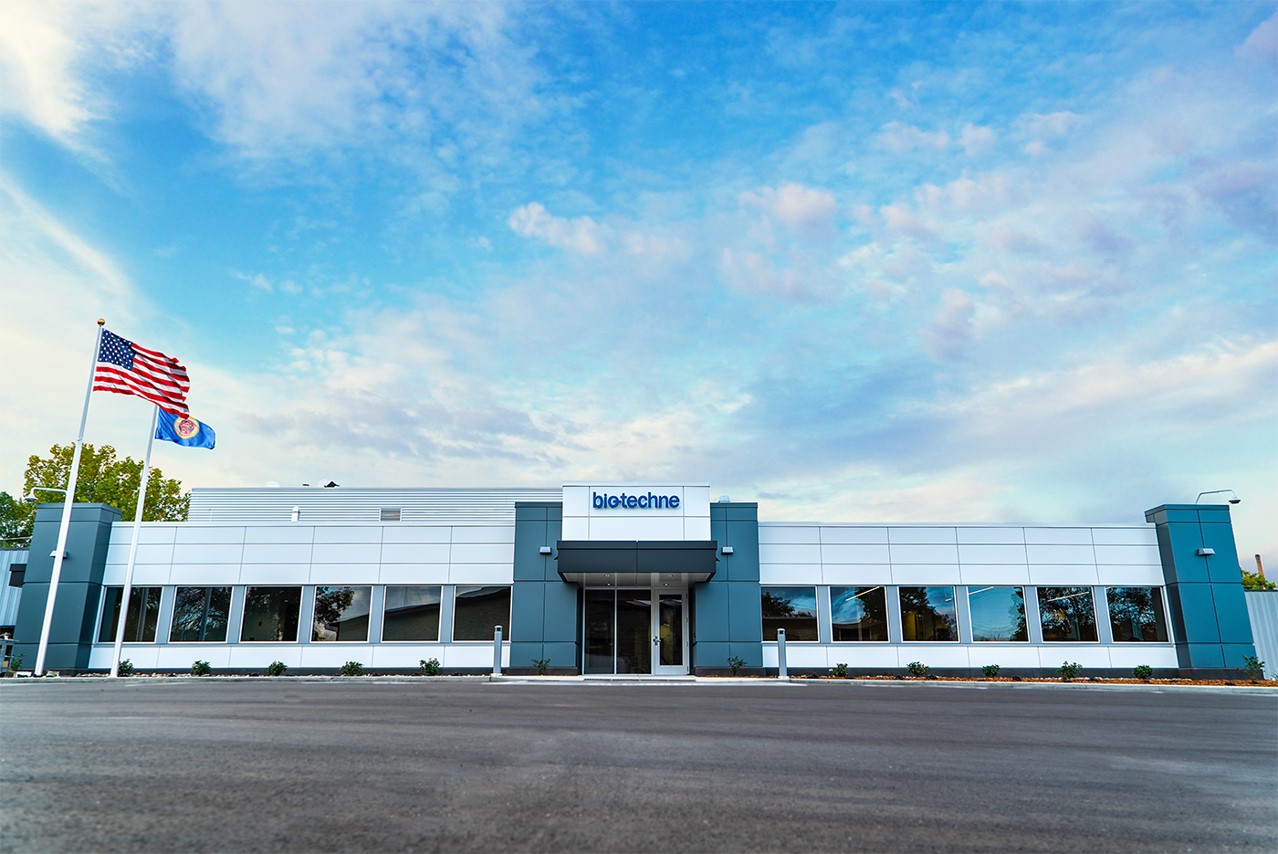 Consistent quality that scales through clinical trials.
The quality of Bio-Techne cytokines  is unmatched. Rigorous master cell lot control and lot-to-lot bioactivity testing, uniquely elevates the performance and consistency of our GMP cytokines to meet the long-term manufacturing requirements of the cell therapy industry.
Paired with Bio-Techne's new large scale animal-free GMP manufacturing facility, the ScaleReady platform is prepared to provide a steady supply of cytokines throughout scale up and out of your cell therapy.
Flexible formats to fit your cell therapy manufacturing process.
Now you can define the format of your raw materials. Bio-Techne GMP cytokines are available in off-the-shelf vials, closed-system ready ProDots™ Proteins, and custom mass/vial (liquid or lyophilized). All formats uphold rigorous quality and regulatory standards for GMP ancillary materials.
Product Table
GMP Protein
Source
DMF
Format
 
Sizing
IL-2
E. coli
DMF filed for GMP
Standard vial
10 µg, 50 µg, 1 mg
Products in a bag
20 µg/bag
Custom fill
IL-7
E. coli
DMF filed for GMP
Standard vial
25 µg, 1 mg
ProDots in a bag
10 µg/bag
Custom fill
IL-15
E. coli
DMF filed for GMP
Standard vial
5 µg, 25 µg, 1 mg
ProDots Proteins
5 µg/bag
Custom fill
IL-21
E. coli
DMF filed for GMP
Standard vial
25 µg, 1 mg
Custom fill
How to order
Contact us directly to place an order or consult with a ScaleReady expert.
Email:
info@scaleready.com
Testimonials
Don't cut corners on the cost of raw materials. Select high quality raw materials from the beginning.
- Michael Paglia
Chief Operating Officer
Elevate Bio, BaseCamp
Additional GMP Cytokine resources
Reconstitution of GMP ProDots in Cell Culture Medium
This protocol shows how GMP ProDots Cytokines are reconstituted under fully closed-system conditions.