GatheRex™ Cell Harvest and Liquid Handling Pump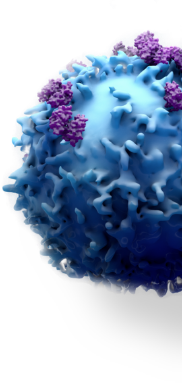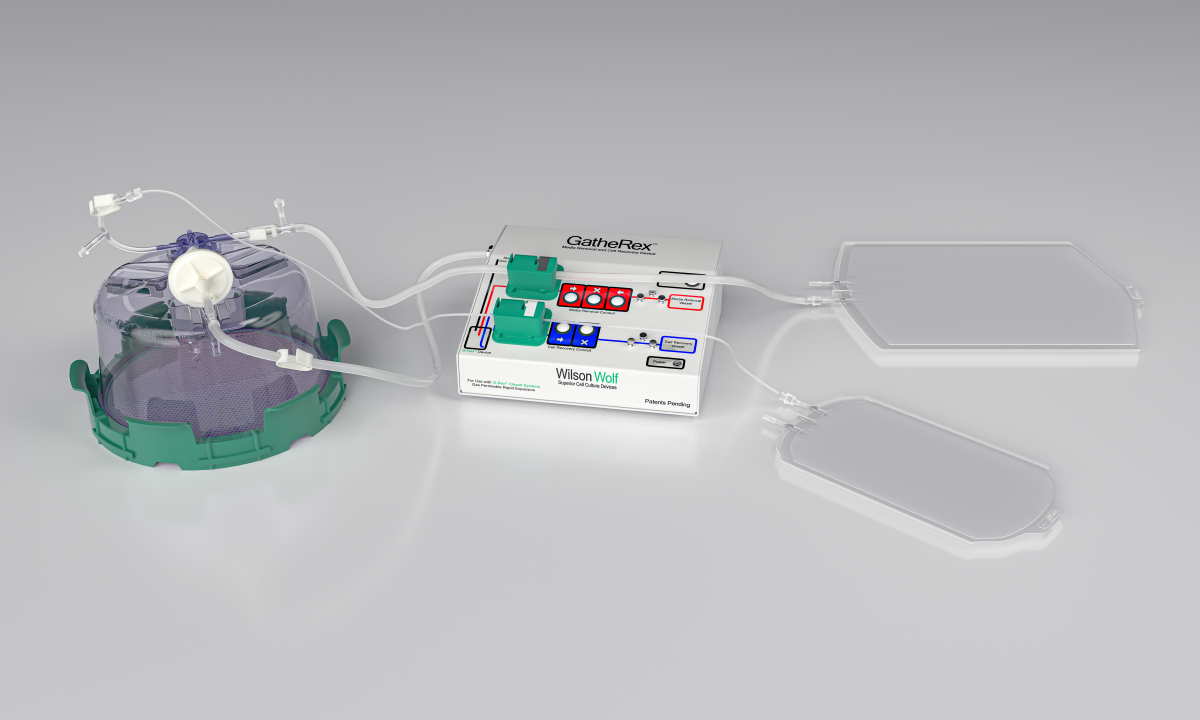 Harvest your final cell product in minimal volumes.
The GatheRex maximizes cell harvest yields and minimizes product loss. Designed for use in cell manufacturing under cGMP conditions, GatheRex is the perfect partner for G-Rex closed-system bioreactors.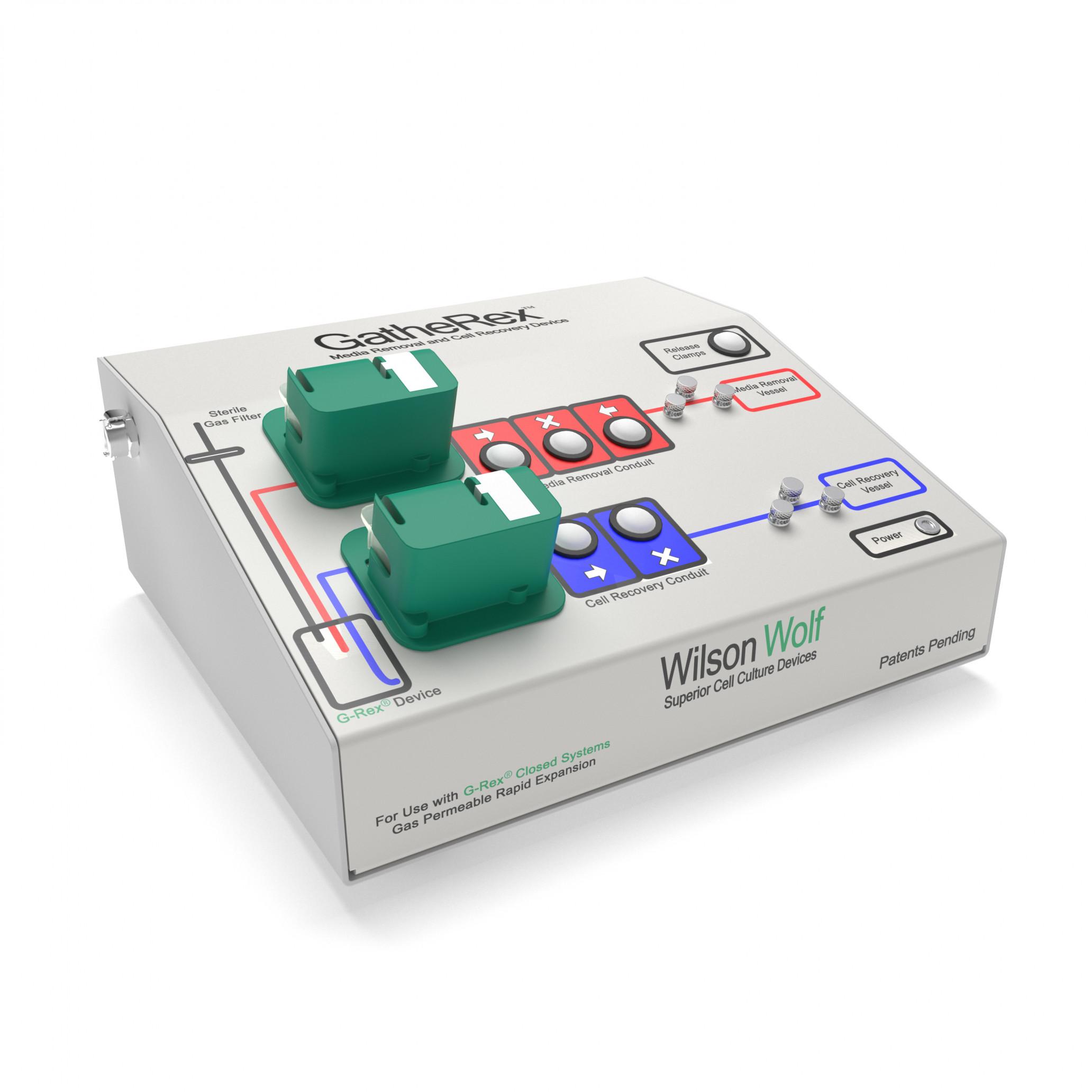 Cell harvest without centrifugation.
Complicated cell harvesting protocols are a thing of the past. GatheRex automates the gentle removal of excess media from G-Rex bioreactors, leaving your cell product resting undisturbed in a nutrient and oxygen rich environment. Then, use the G-Rex to harvest your concentrated cells without the need for centrifugation.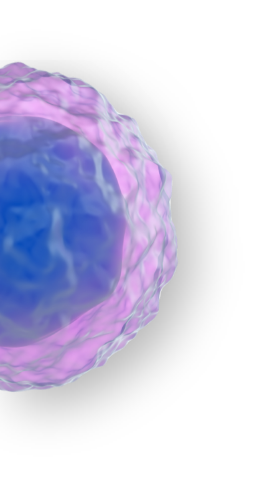 How Does GatheRex Work?
GatheRex connects to the sterile vent filter on the G-Rex, pushing positive, sterile air pressure into the bioreactor. When pressurized, excess media, or a cell fraction is forced through the G-Rex tubing assembly and into a collection receptacle. GatheRex can reduce liquid volumes by 90% within 5 minutes.
Watch Video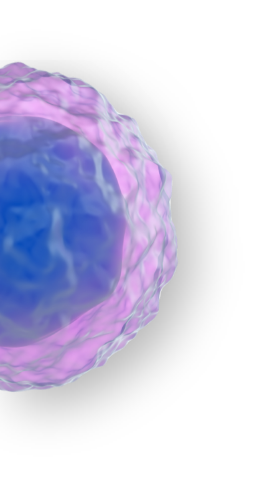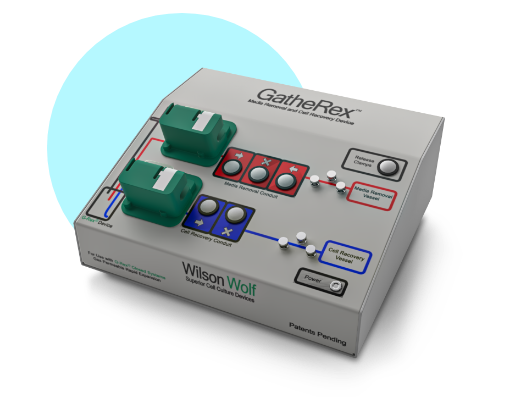 GatheRex Liquid Handing and Cell Harvest System
For automated concentration and recovery of cells from G-Rex closed system vessels. GatheRex automatically removes 90% of culture media, followed by automated cell collection typically at 30 – 40 million cells/mL.
[ETL certified/marked; 2-year warranty included]
P/N 80000E or 80000Z
How to order
Contact us directly to place an order or consult with a ScaleReady expert.
Email:
info@scaleready.com
Testimonials
"Wilson Wolf has had back and forth communication with the scientific community and a lot of the design actually has been from feedback on the device. I think that's part of the reason the devices work so well…they have taken at heart a lot of the feedback."
Juan Vera, MD
Chief Product Development Officer
Marker Therapeutics
Additional GatheRex resources
Liquid Cytokines Brochure
Streamline your cell culture process with our new liquid frozen formulations of animal-free RUO and GMP IL-2, IL-7, and IL-15. These ready-to-use cytokines eliminate reconstitution errors while still providing the same potency and consistency as our lyophilized proteins. Simply thaw and add to your cell culture.