GMP-Grade Animal-Free Recombinant Human IL-2 for Cell Therapy Manufacturing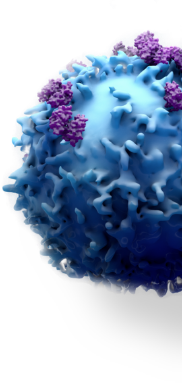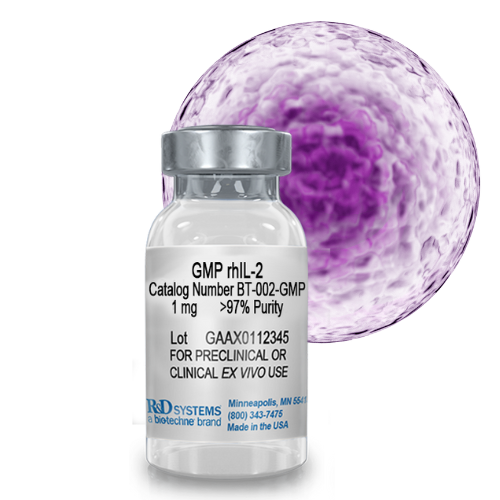 IL-2 RUO and GMP Animal-Free Cytokines
Our new GMP-grade IL-2 contains the same cysteine to serine mutation found in Proleukin®.  This mutation has been reported to prevent cysteine mispairing in E.coli which can lead to protein aggregation and makes our new GMP-grade IL-2 protein soluble in injectable-grade water.
IL-2 GMP proteins are used by CGT researchers to promote the proliferation of CAR-T cells, TCR T cells, Tregs, TILs and NK and CIK cells. Our GMP-grade cytokines boast robust reproducible bioactivity and confidence in RUO to GMP translation that will accommodate closed-system requirements as you progress through clinical trials.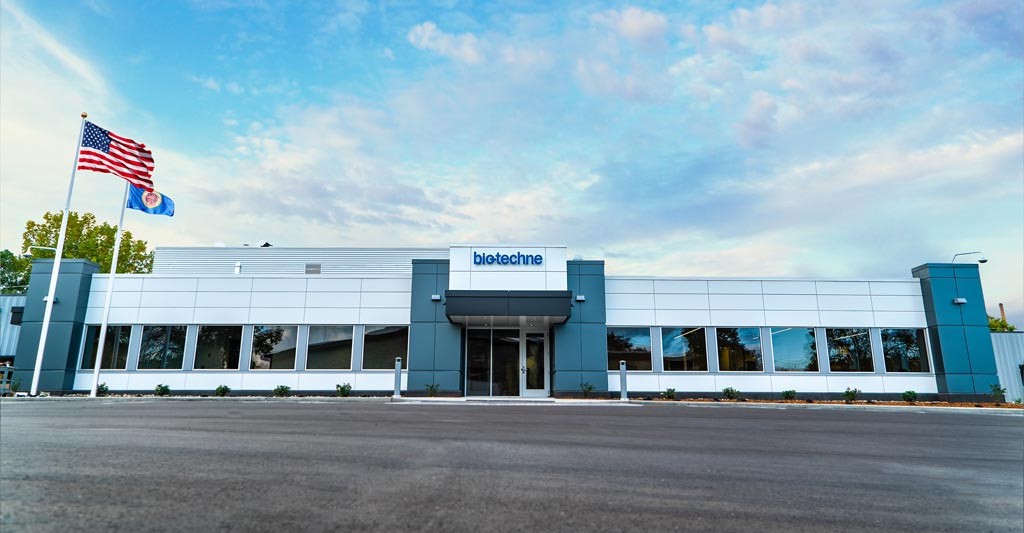 Dedicated Facility - USA Based
Working with ScaleReady proteins means that you're working with truly animal-free devoid of animal contaminants and mammalian pathogens.  Our proteins are produced in the only publicly known state-of-the-art certified animal-free facility right here at our headquarters in St. Paul, Minnesota, USA. Animal-free certificates of origin are available and traceable batch records are kept for all our recombinant human GMP cytokines.
Have confidence in your cytokines to meet the growing industry demand and the needs of your program from process development to commercialization.  The new facility is not only animal-free it has been optimized for scale to address these challenges.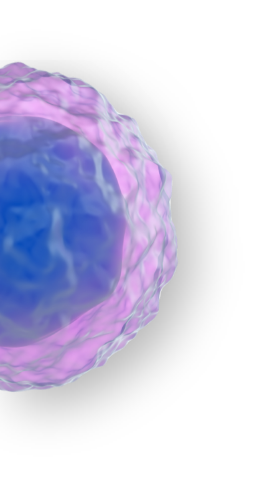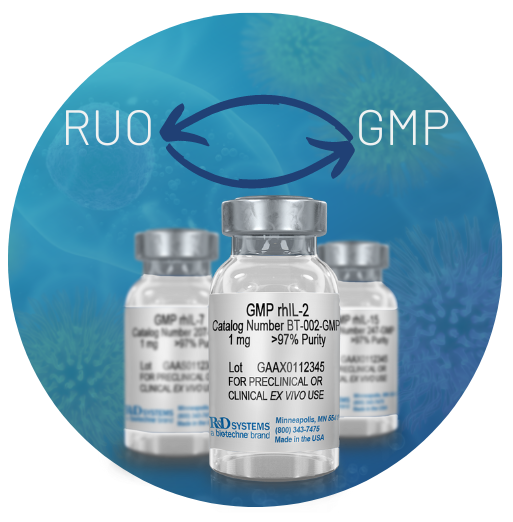 Save Precious Time and Burn Less Cash
Prevent the time lost and money invested in re-qualifying lots.  Entire lots of our animal-free IL-2 can be reserved to accommodate your long-term program needs all while being rigorously tested to ensure consistency with previous lots and master lots so your confidence in product continuity remains high.
Test our IL-2 Cytokines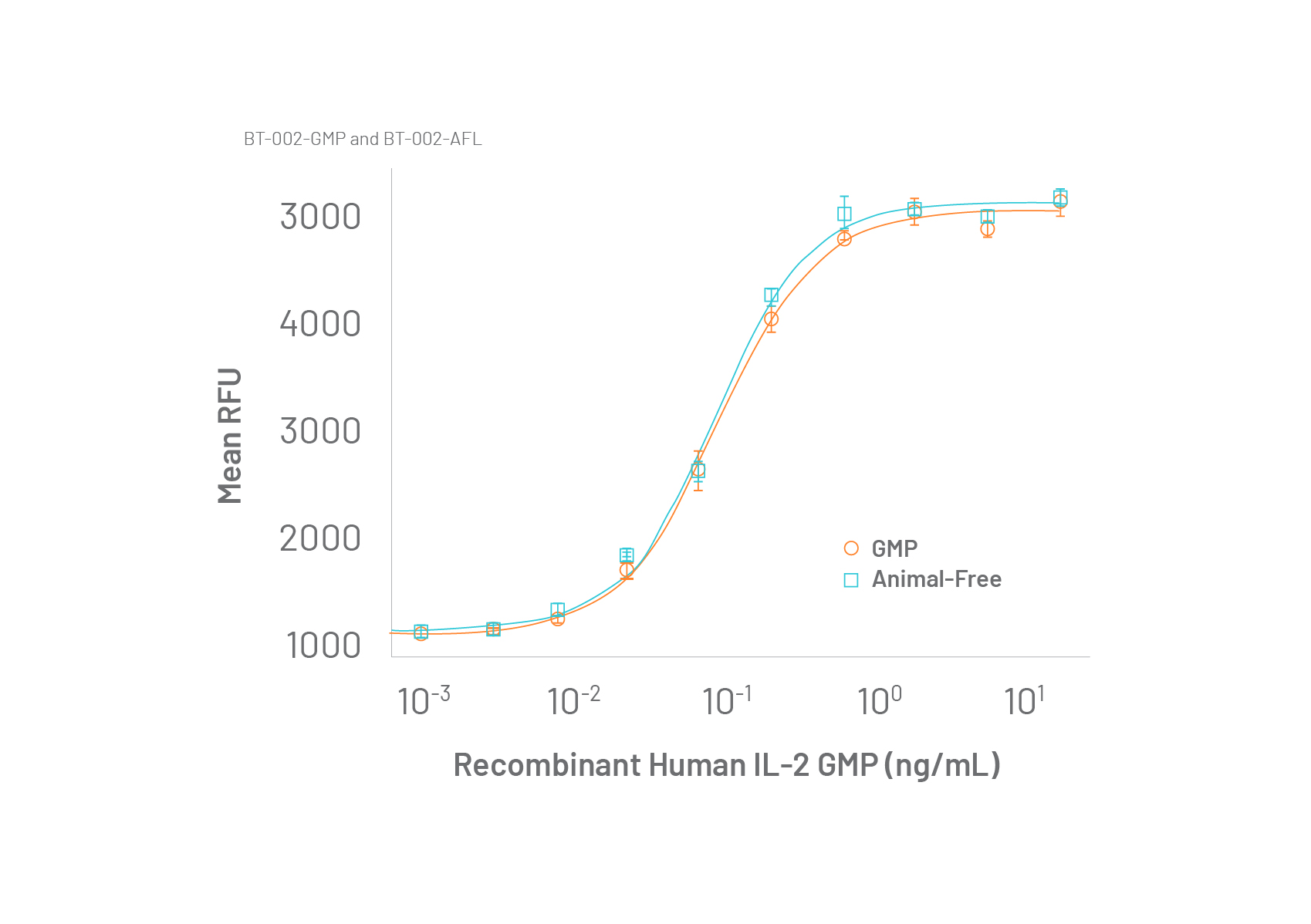 Animal Free IL-2 RUO to GMP Scalable, Seamless Translation
Scaling up from research to clinical can present many challenges, but your confidence in cytokine performance shouldn't be one of them. Your program needs supply chain security, and assurance of consistent RUO to GMP bioactivity all while moving with speed and efficiency… and to do so shouldn't have any compromise.
High bioactivity and low lot-to-lot variability mean confidence in your cytokine experiments that are reproducible over time, speeding up the entire process all while lowering overall risk.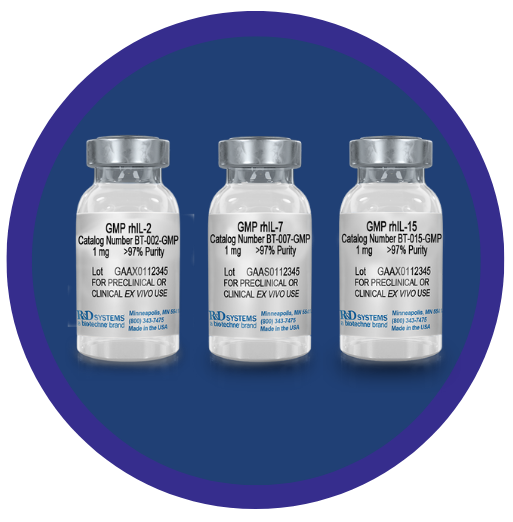 Choose IL-2 Cytokine Formats that Fit Your Need
Bio-Techne GMP cytokines are available in off-the-shelf vials in 50μg, 1mg sizes, and custom mass/vial (liquid or lyophilized).
Secure your IL-2 RUO or GMP animal-free proteins today, fill out the form below to test cytokines in your program and we'll be in touch!
How to order
Fill out the form below or contact us directly to place an order or consult with a ScaleReady expert.
Email:
info@scaleready.com
Testimonials
Don't cut corners on the cost of raw materials. Select high quality raw materials from the beginning.
- Michael Paglia
Chief Operating Officer
Elevate Bio, BaseCamp
Additional GMP Cytokine resources
GMP Cytokines Optimization for Closed System T Cell Therapy Manufacturing
In this case study, a company focused on autologous T cell therapies targeting solid tumor cancers was progressing into clinical trials and needed to transition from research-grade to GMP-grade cytokines. Concurrently they wanted to improve their methods of cytokine supplementation to reduce cytokine waste, improve dose accuracy across lots, and reduce process risk by defining methods for closed-system cytokine addition. ScaleReady detailed a plan to help them achieve these goals.
Determining Optimal Seeding Density for Human T Cell Expansion in G-Rex
This scientific poster investigates the kinetics of human T cell expansion in small scale G-Rex6M bioreactors using ScaleReady reagents. Data show the affect of seeding density on fold expansion, total cell yield, and phenotypic phenotypic composition of expanded T cells, including total and memory CD4+ and CD8+ cells.