8th CAR-TCR Summit
Boston, Massachusetts, August 29 – September 1 2023
Standardize Your Cell Therapy Process Today!
Meet the ScaleReady team in booth 70 at the Hynes Convention Center in Boston, MA for the 8th Annual CAR-TCR Summit. Keep reading to learn more about our speaking sessions, booth events and more at this year's conference.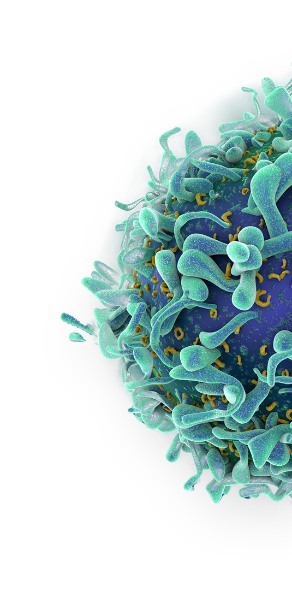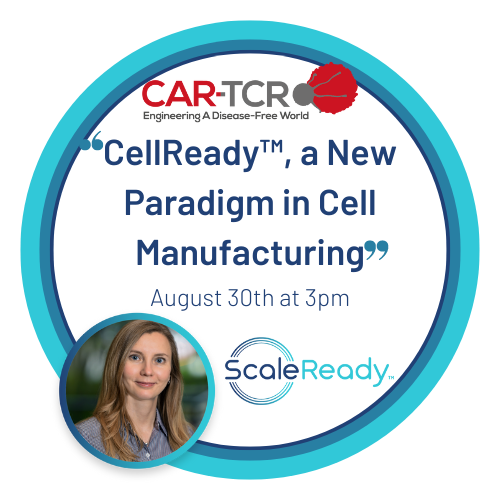 Early-Stage Clinical Presentation
Block your calendar for this insightful 30-minute Early-Stage Clinical Strategy Track presentation. Starting at 5:00 pm, with Senior Director of R&D at CellReady™, Dr. Anastasiya Smith.  Dr. Smith will be presenting her talk "CellReady™, a New Paradigm in Cell Manufacturing" and sharing the following messages:
Crossing the chasm – the time has arrived to expedite cell therapies to market

 

Optimizing cell therapy manufacturing through standardizing processes

 

Accelerating the learning curve and overcoming roadblocks from research to GMP

 

CDMOs vs CMOs and reshaping the common goal

 
Please choose valid date and time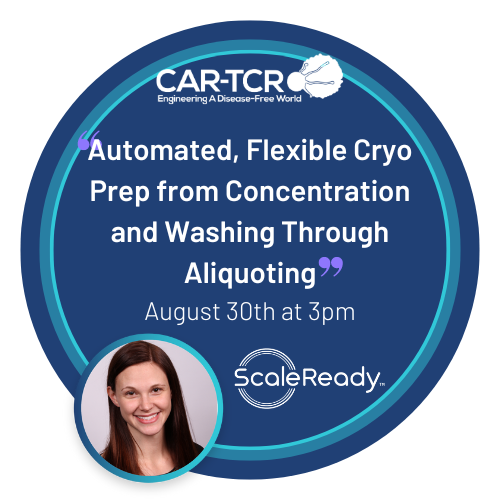 10-Minute Tech Slam
ScaleReady is sponsoring a 10-minute Tech Slam on August 30th at 3 pm at the 8th Annual CAR-TCR Summit this year! Make sure you save yourself a seat to hear ScaleReady Senior Field Application Specialist, Dr. Alaina Schlinker on "Automated, Flexible Cryo Prep from Concentration and Washing Through Aliquoting," where she will be expanding on:
Flexibility to choose your aliquot number, container, fill volume

 

Achieve high concentration, low volume outputs

Generate consistent aliquots (concentration, viability, volume)

 
Attend the Talk
Meet the Team!
The ScaleReady team will be at booth 70 every day of the conference to connect! Schedule a time below to meet with us.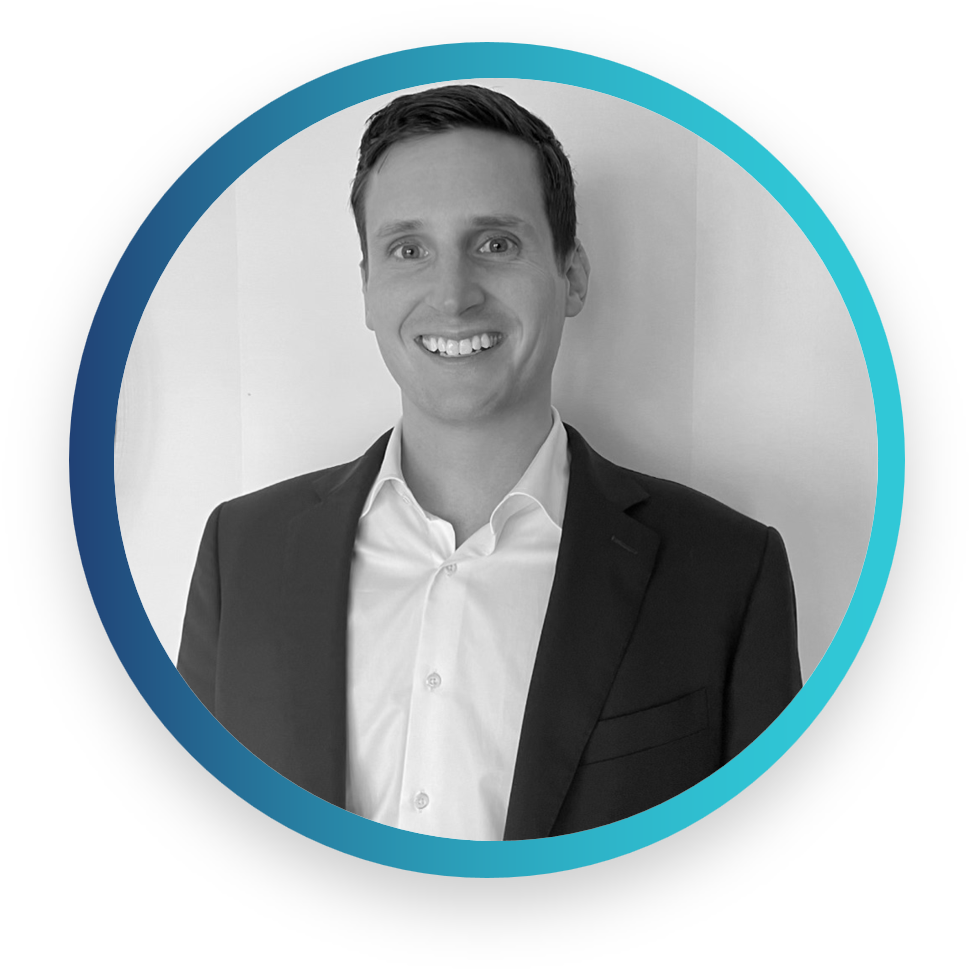 Global Director, Commercial Operations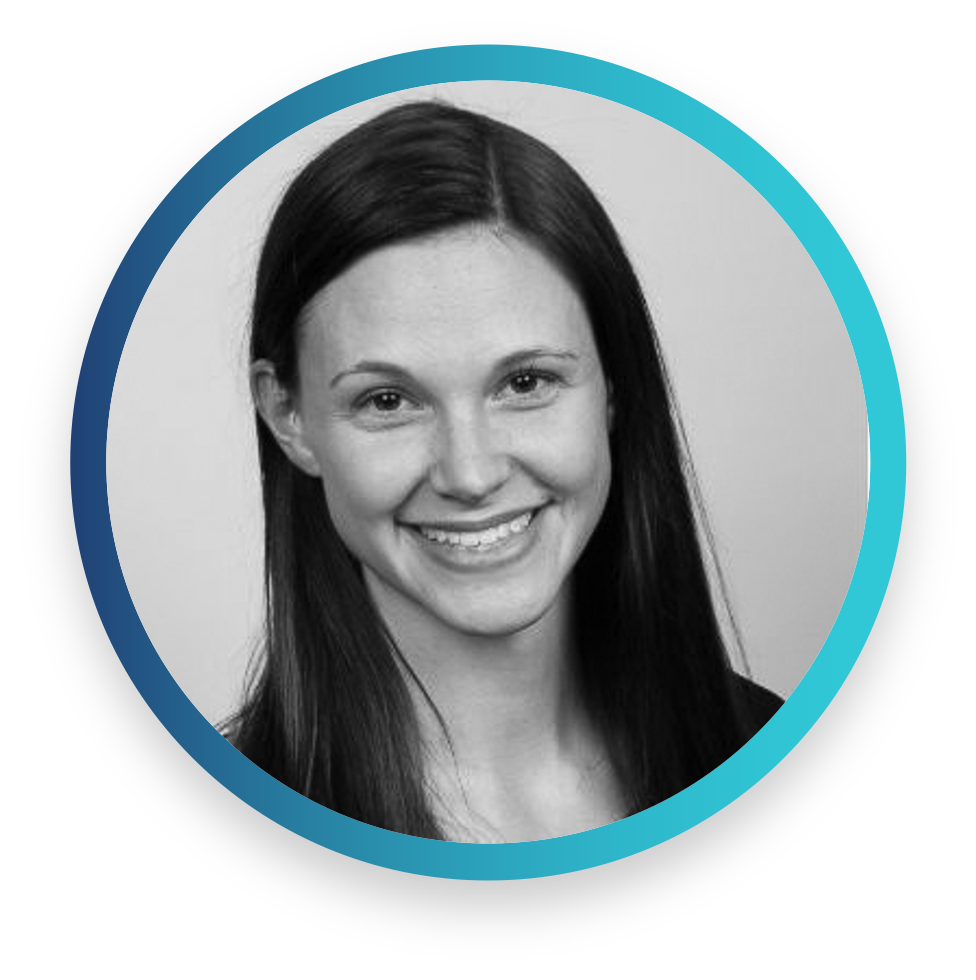 Sr. Manager, Field Application Support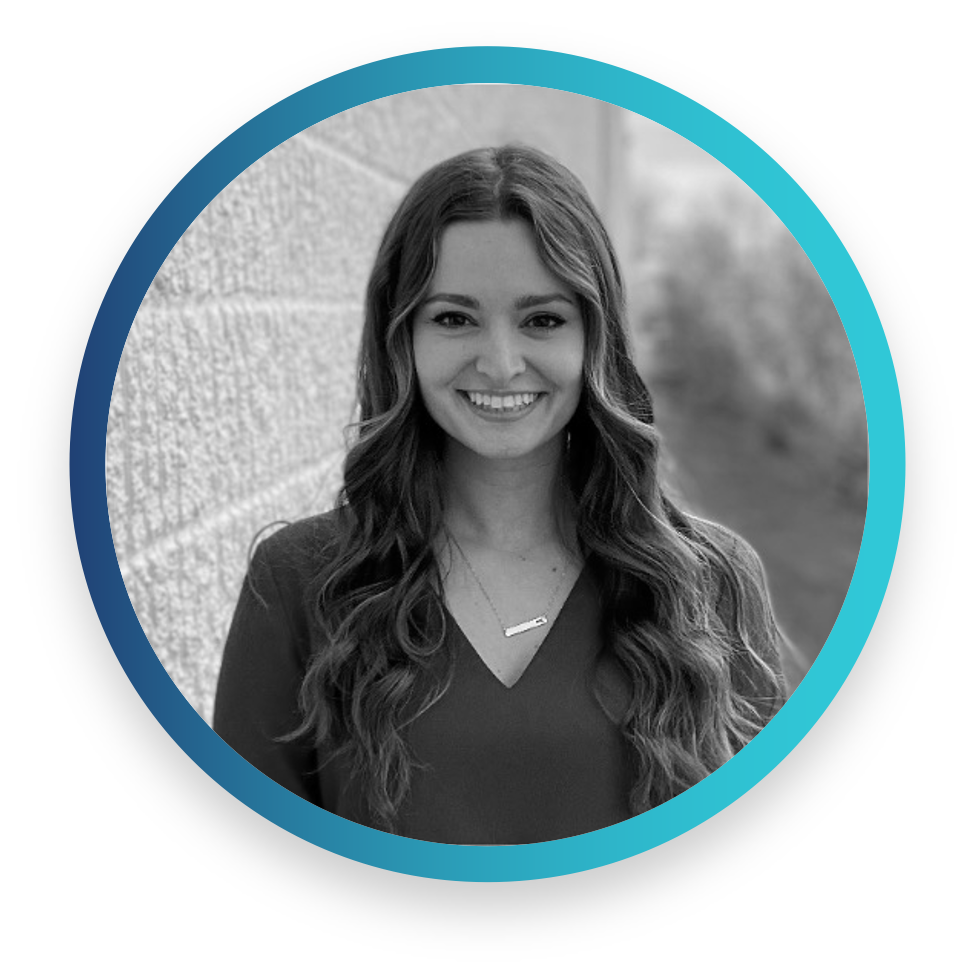 Technical Account Manager
Schedule a time to meet at CAR-TCR Summit 2023!
Are You Ready to Scale?
Let's talk more about how ScaleReady can advance your cell and gene therapy research and manufacturing with ingenious efficiency.