Lovo Integral to Manufacturing Phase 1 Clinical Trials for MONACO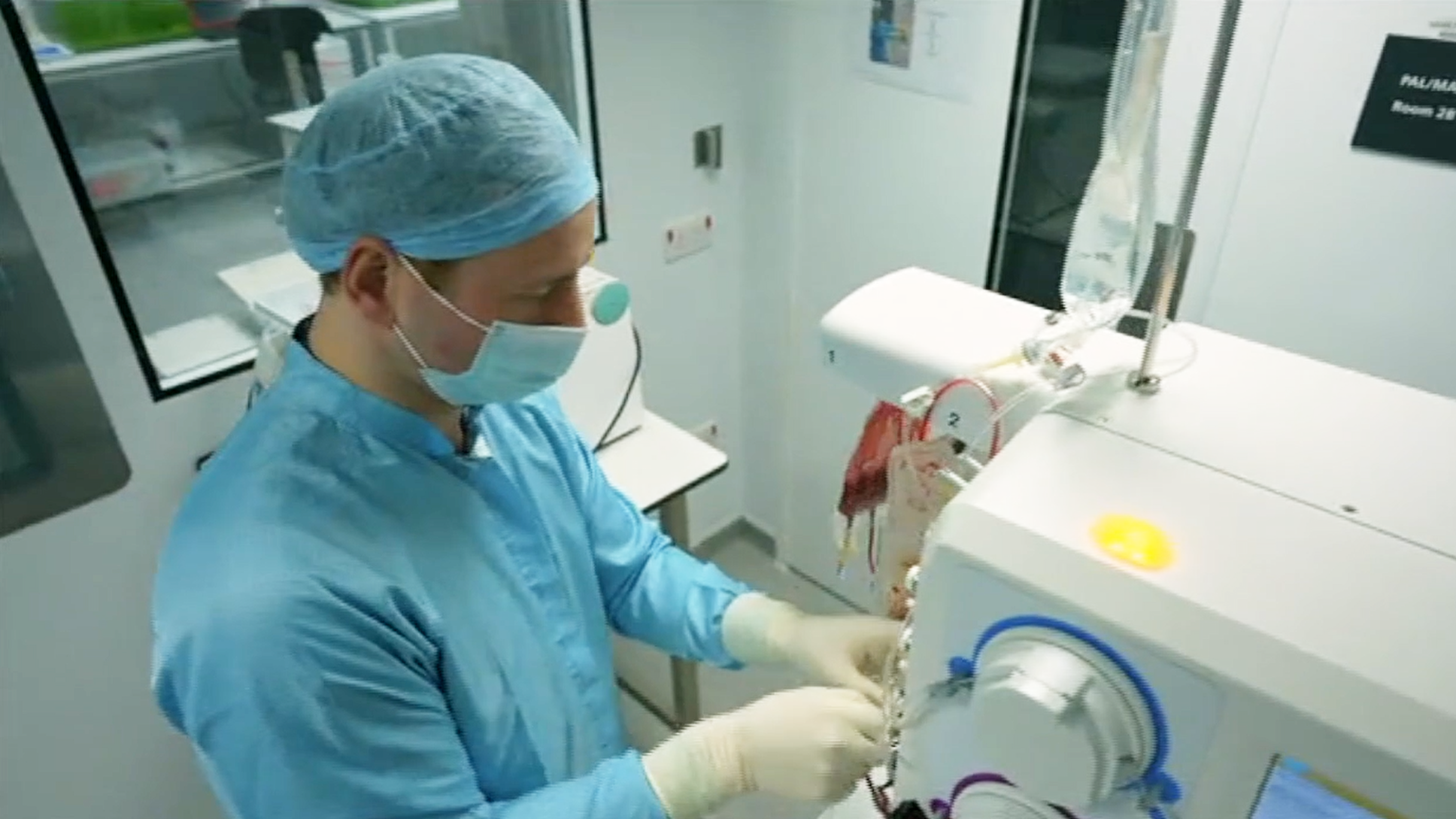 The Lovo Cell Processing System, a closed-system cell processing instrument from ScaleReady, continues to be evaluated and integrated into manufacturing protocols for cell therapies across myriad of disease indications.
Recently, the National Institute for Health Research (NIHR) Guy's and St Thomas' Biomedical Research Centre (BRC), integrated Lovo into the manufacturing process for MONACO, the world's first cell therapy trial using autologous monocytes to treat fibrotic lung disease following acute COVID-19 infection. Because of its economy and efficiency, Lovo proved integral to processing cells within the time and cell volume requirements for this clinical trial.
Arindam Mitra, Head of Advanced Therapies Manufacturing (Good Manufacturing Practice) Platform at the NIHR Guy's and St Thomas' BRC, commented on the challenges of ATMP manufacturing, the value to money benefit Lovo brings to MONACO and other ATMP manufacturing, and how ScaleReady is a valued solutions partner.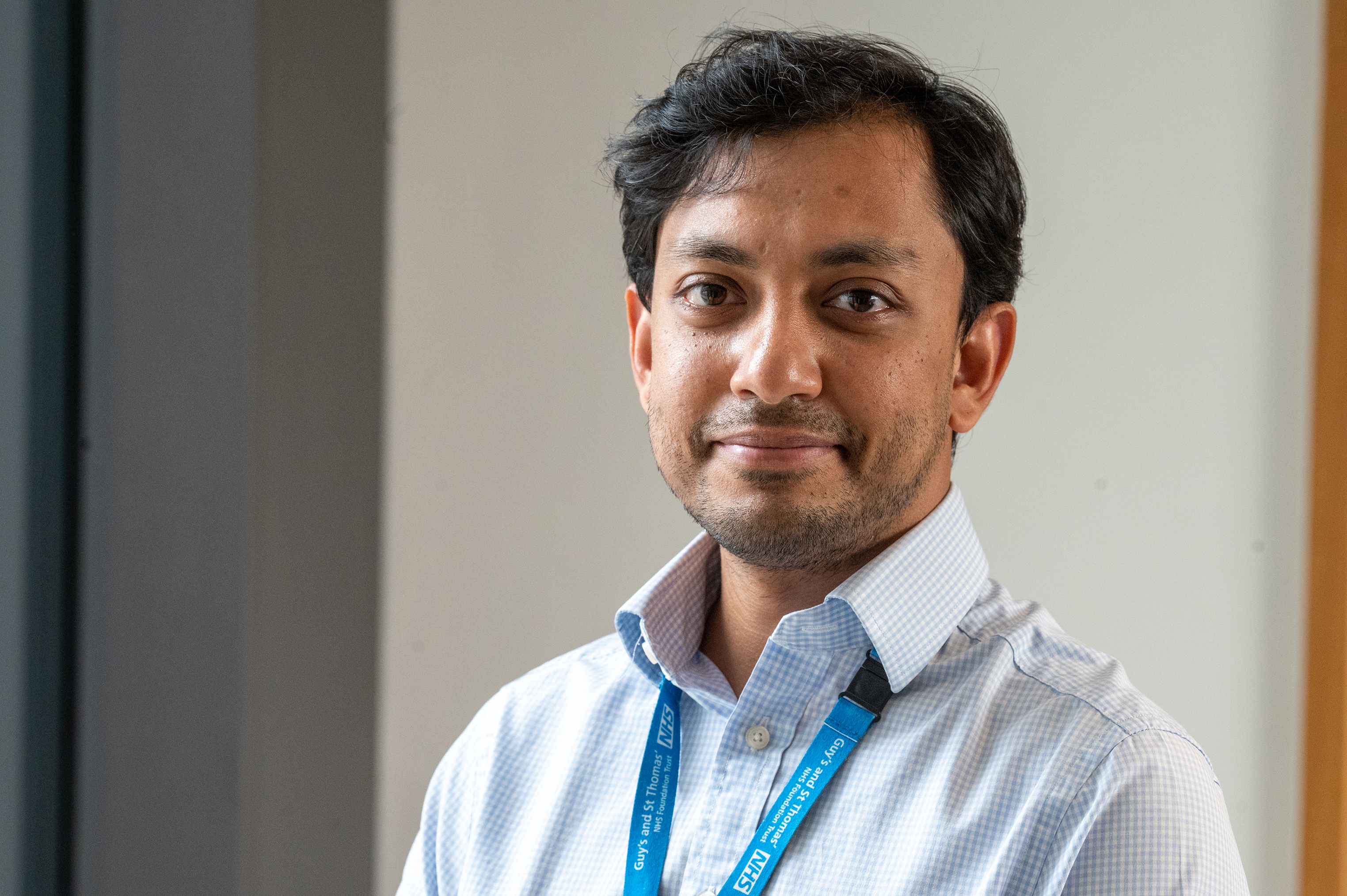 Arindam Mitra is the Head of Advanced Therapies Manufacturing Platform at the NIHR Guy's and St Thomas' Biomedical Research Center.
What are current challenges in Advanced Therapy Medicinal Products (ATMP) manufacturing and how has partnering with ScaleReady helped you to achieve your objectives?
There are many challenges facing those managing ATMPs manufacturing units. These include strategic consideration, such as integration of new devices in a compliant manner into existing R&D environments, the quality of resultant products, and considerations around the value for money of consumables and processes. Operationally, ease of adaptation of new processes and procedures within ATMPs manufacturing by production scientists within Good Manufacturing Practice (GMP) units is also a consideration.
When looking for a strategic solution to overcoming these challenges here at the NIHR BRC's Advanced Therapies Manufacturing (GMP) platform we looked to ScaleReady to provide us with strategic solution to platform integration; – one that would allow us to scale up and out our research processes to GMP compliance.

Describe how Lovo is being used in the manufacturing of MONACO for your Phase 1 clinical trial?
ScaleReady's Lovo closed manufacturing system for cell and gene therapies was the answer to the challenges that we faced as a unit. The Lovo as a fast, value for money system has enabled us to produce a purer, higher quality product, delivered in less time. The time needed to reduce cell volumes has been particularly key to us for conducing first in human trials such as MONACO, where we needed to develop a high quality cell therapy product and deliver that to patients as soon as possible.
How has incorporating Lovo benefited your clinical trials?
Optimising processes within GMP manufacturing was key to the delivery of MONACO. With ScaleReady's active support and process development incorporated within Lovo's procedures, our team of five production scientists were able to quickly and efficiently produce the Investigational Medicinal Product needed for MONACO.
BBC News story highlighting MONACO, the world's first cell therapy clinical trial using autologous monocytes to treat fibrotic lung disease following acute COVID-19 infection.
Recorded and originally aired by BBC TV6. Feature kindly provided to ScaleReady by the BBC and NIHR Guy's and St. Thomas' Biomedical Research Centre.
What other clinical manufacturing programs do you foresee using Lovo?
Outside of the MONACO trial we are looking to using the Lovo to deliver its outstanding benefits to other upcoming first in human trials. Through its process optimization the Lovo offers us the possibly of delivering exceptional quality of cell and gene products to research teams, while reducing time and costs of production. This in turn enables us to provide our production services to more researchers, and into more patient participants who can potentially benefit from these experimental treatments.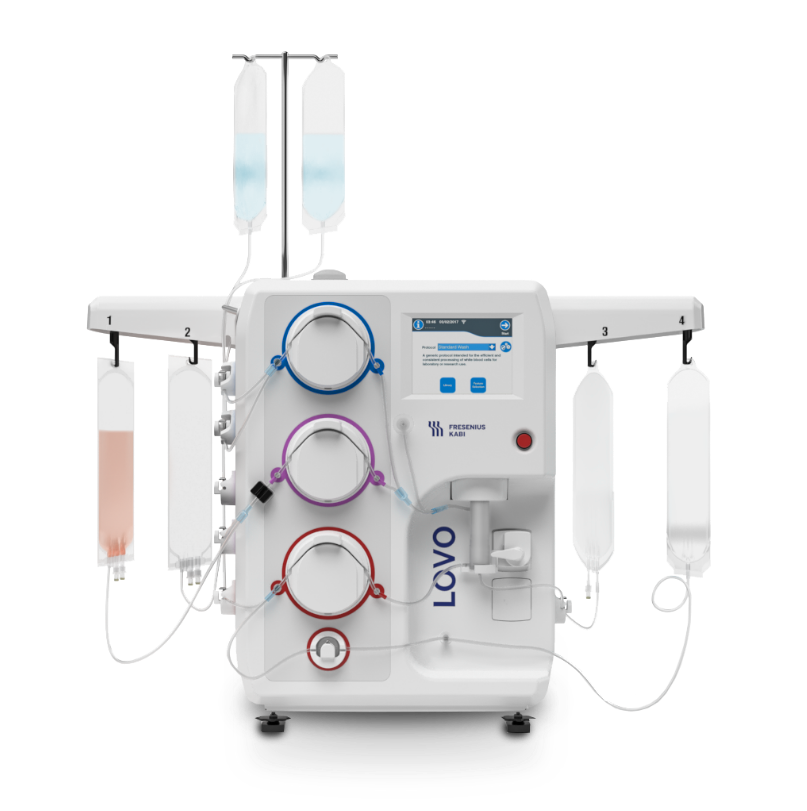 The LOVO Cell Processing system is for laboratory use only. Unless the user has obtained advance clearance or approval from the appropriate regulatory agency, cells processed on this system are not intended for diagnostic purposes, direct transfusion, or for use in the production of therapeutic products or vaccines for clinical use.
For applications requiring regulatory clearance or approval, users may request the required LOVO technical documentation from Fresenius Kabi to support their submissions.
Refer to the LOVO Cell Processing System Operator's Manual for a complete list of warnings and precautions associated with the use of this device.