ExCellerate your path to a scalable cell therapy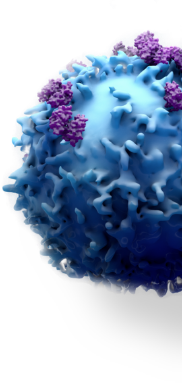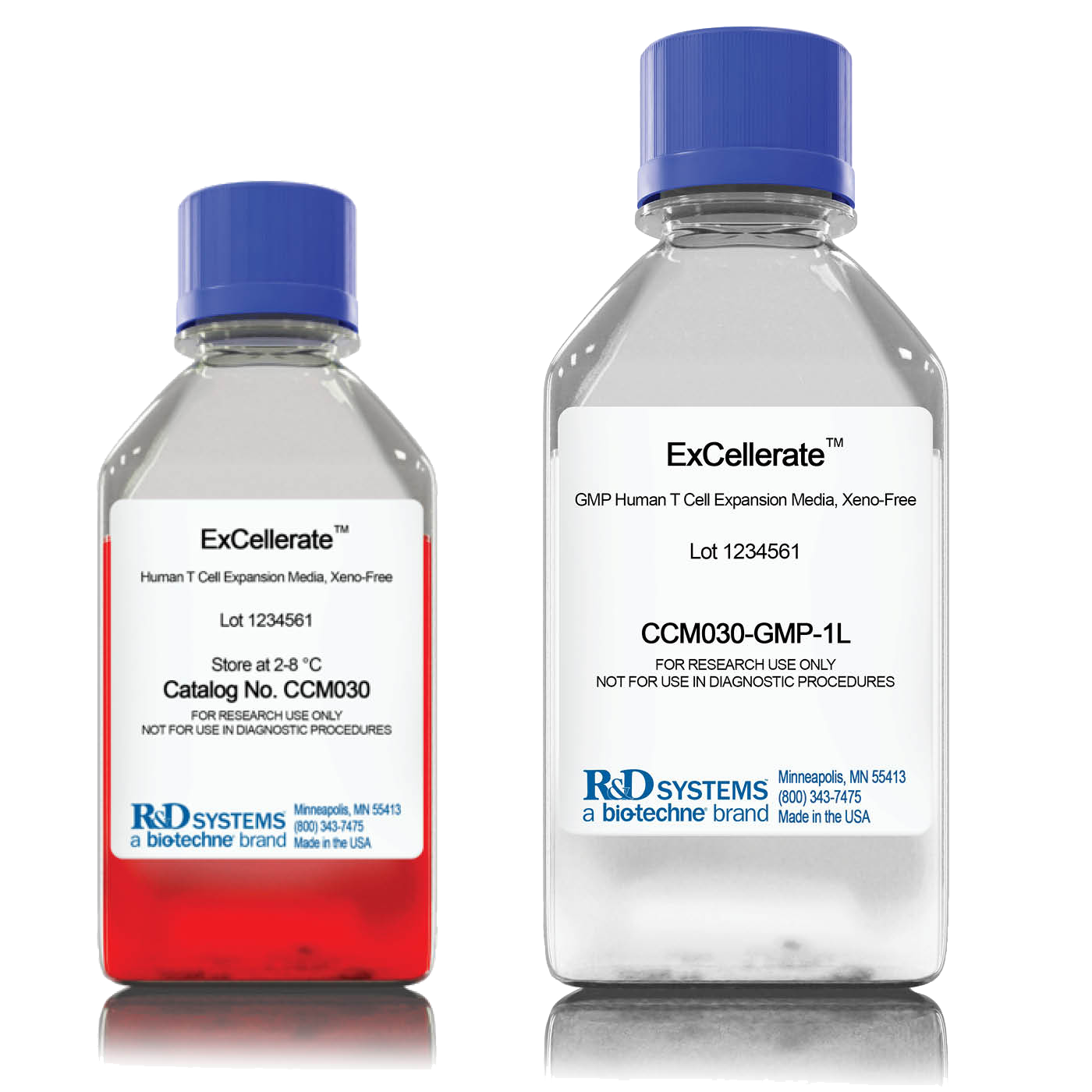 ExCellerate™ Media designed for scaling immune cell expansion.
ExCellerate Media are specifically designed to support the commercial expansion of immune cell therapeutics. Our T cell medium and NK cell medium feature specific chemical and nutrient compositions that create ideal conditions for healthy cell expansion. Using the same xeno-free components, our research-grade and GMP versions provide a streamlined path to scalable cell therapy manufacturing.
ExCellerate are optimized for use with Bio-Techne GMP cytokines and Cloudz Cell Activation and Expansion Kits.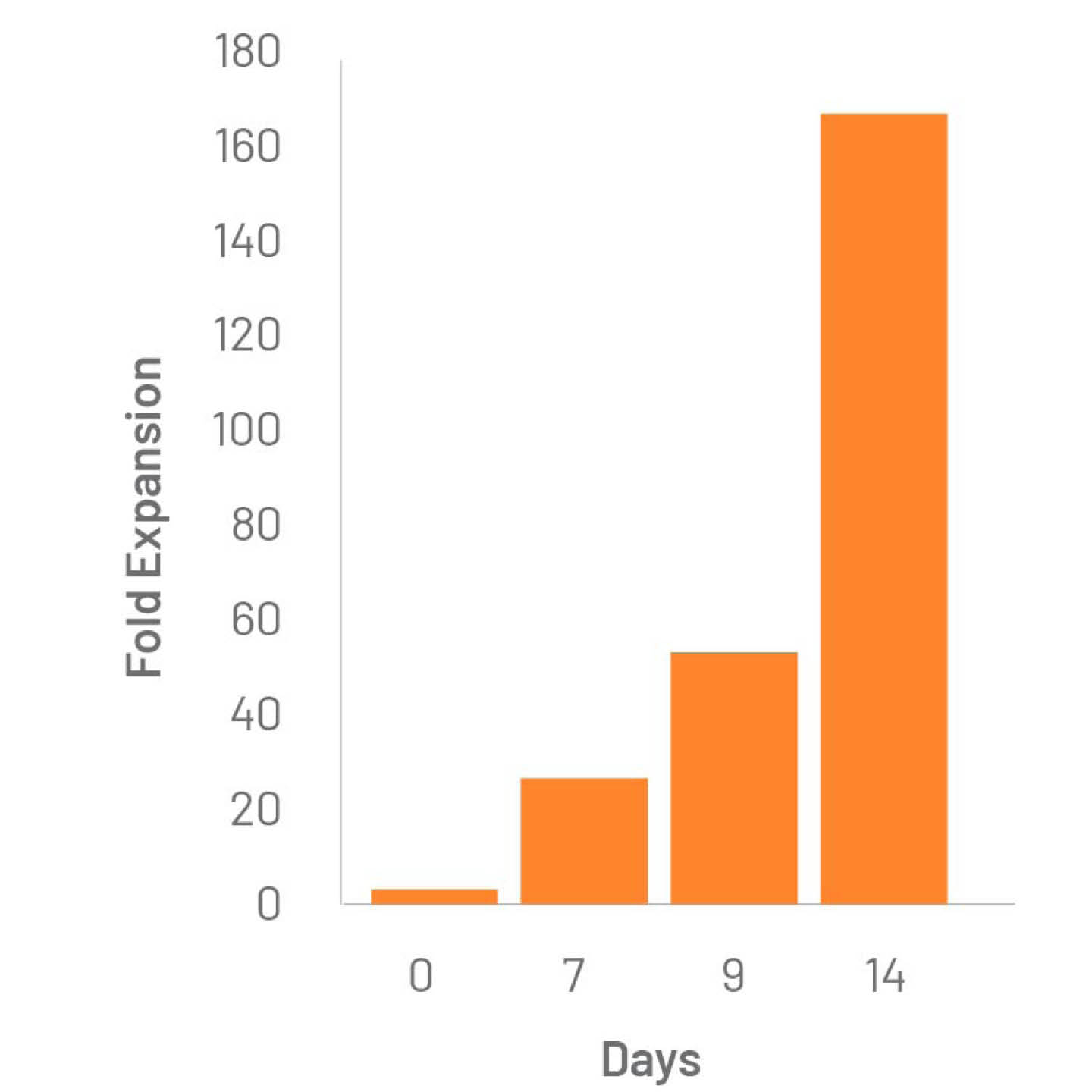 Cell therapy media focused on getting quality cell phenotypes.
With a rich serum-free and xeno-free formulation, ExCellerate for T cells and NK cells provides a cell therapy media base that maximizes cell growth and population purity while eliminating the need for additional serum replacements. ExCellerate Media are manufactured and supported by Bio-Techne, whose industry-renown quality ensures consistent performance and regulatory documentation to assist you from research through to commercial scale.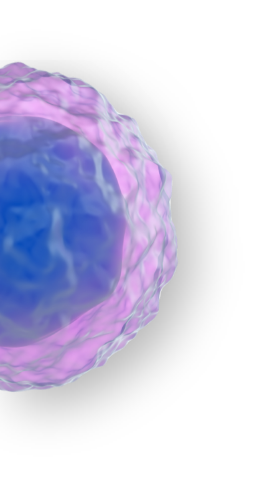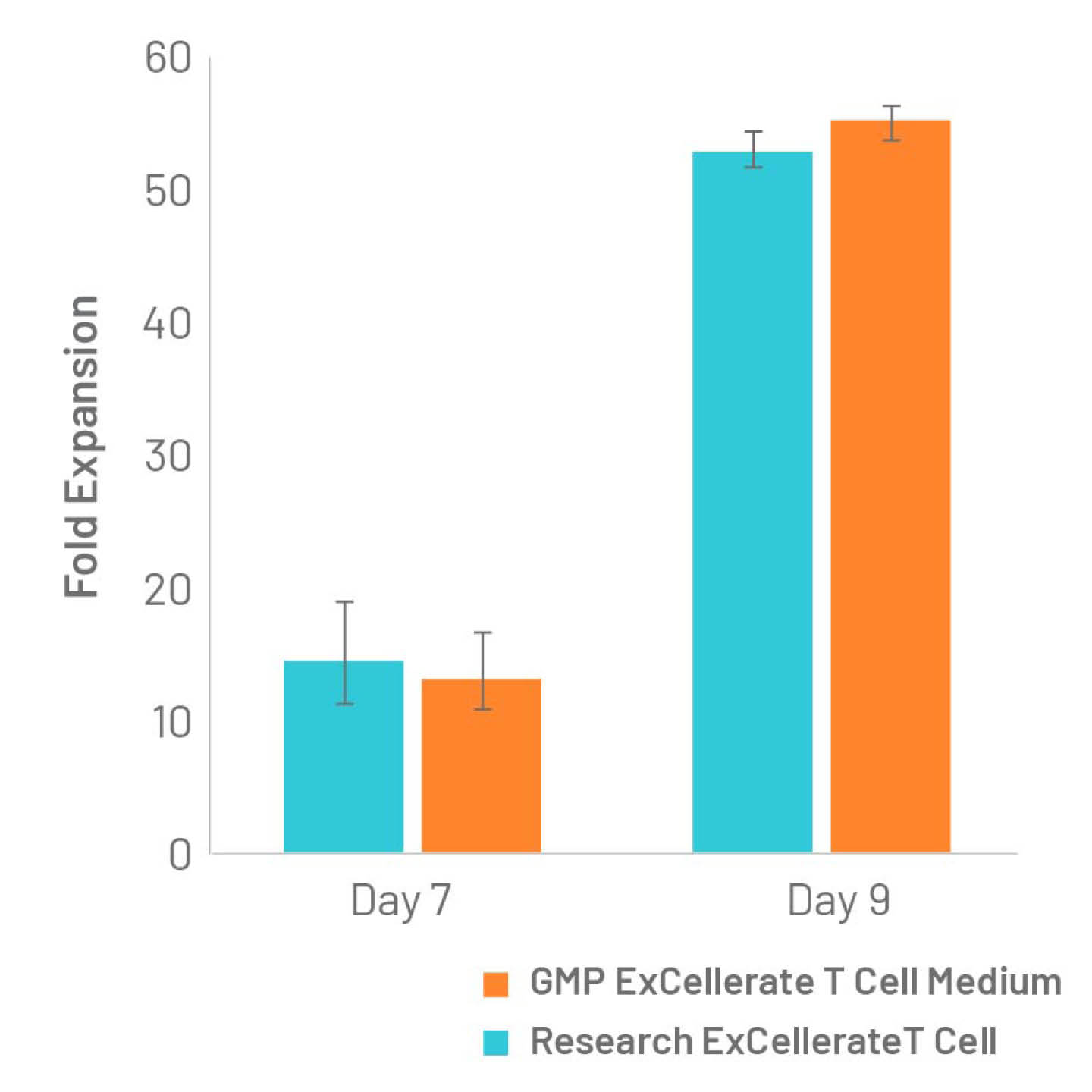 Transition to GMP, seamlessly.
ExCellerate media for cell therapy are manufactured with GMP in mind. The same xeno-free raw materials used in the research formulation will be used for GMP production, but with escalating quality and regulatory documentation to support clinical translation. This was done intentionally. Using ExCellerate media, cell therapy manufacturers can be confident in consistent performance and quality that will de-risk reagent scale-up through clinical trials and into commercial production.
ExCellerate Media for Immune Cell Manufacturing
Our portfolio of cell culture media for cell therapy caters to the unique nutritional and metabolic requirements of specific human immune cell populations. Our specialized formula for T cell and NK cells enable users to efficiently expand immune cells under serum-free and xeno-free culture conditions.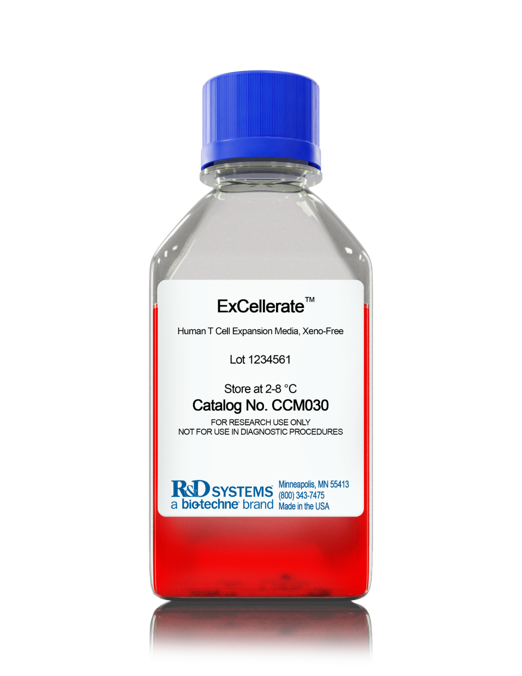 ExCellerate Human T Cell Expansion Media, Xeno-free
RUO – Catalog # CCM030
GMP – In Development
Robust T cell expansion under serum-free and xeno-free conditions
Supports T cell expansion from PBMCs or purified CD3+ T cells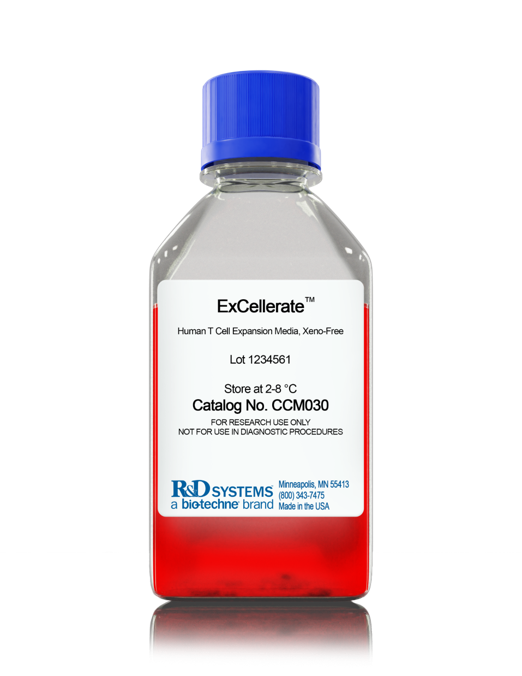 ExCellerate Human NK Cell Media, Xeno-free
RUO – Catalog # CCM031
GMP – In Development
Robust NK cell expansion under serum-free and xeno-free conditions
Supports NK cell expansion from PBMCs or purified CD3+-depleted PBMCs
How to order
Contact us directly to place an order or consult with a ScaleReady expert.
Email:
info@scaleready.com
Testimonials
'We used ExCellerate T Cell Media for expansion of TIL cells from patient biopsies and we found it consistently resulted in higher numbers of T-cells compared to our standard T- cell media. We saw improved rapid T-cell expansion, and viability. We also liked the convenience of going serum-free with this media, and can recommend it for TIL cultures.'
- Dr Rosemany Millen, Hans Clevers Lab, NL.
Additional ExCellerate Media resources
ExCellerate Media for Immune Cells
This flyer provides details and data for our T cell and NK cell versions of ExCellerate media.