The primary purpose of the Director of People Enablement role is to ensure that all the necessary sets of procedures are in place that will ensure the highest business productivity and efficiency globally, throughout the organization. As such, the people enablement person should not only be skilled in learning and development but also have a strong business background with preferable experience in organizational development. As well as in-depth knowledge of adult learning principles the people enablement director must be able to implement all HR regulations in a way that both motivates and provides clear guidelines for employee engagement and job satisfaction.  This position will also serve as a key member of the leadership team.
About ScaleReady, LLC
ScaleReady is a Joint Venture formed by Bio-Techne, Fresenius Kabi, and Wilson Wolf. Combining selected offerings from the three partners, the ScaleReady cell therapy manufacturing platform consists of tools and technologies for cell culture, cell activation, gene editing, and cell processing.
Our mission is to help realize the potential of cell and gene therapies by transforming the way T cells are manufactured. Our proven platform features G-Rex®, a single-use static bioreactor that dramatically simplifies workflows while consistently delivering higher cell quality and throughput in significantly less space.
The ScaleReady platform is flexible, able to generate small and large cell doses, and is easily optimized for centralized or de-centralized manufacturing. Our goal is to make the prospect of T cell therapy practical and viable not just for the hundreds, but for the hundreds of thousands of patients.
Position Detail
As ScaleReady experiences accelerated growth, this person must not only set in place what will develop and nurture incumbents but must have a process that will attract, hire and retain leaders in the business.  A solid succession plan is essential.  As such the Director of People Enablement will work in alignment with their peers and be able to articulate how the future outlined by the visionary can be made a reality, and work with each of the leadership members to ensure that each team has the resources and tools they need to be successful.  To do this they will:
have a passion for the mission that is ScaleReady
be willing to immerse themselves in the selling process and customer relationship management
provide ScaleReady employees across the board with the information, development, coaching, content, tools, and procedures that will ensure all ScaleReady goals can be achieved.
know how to implement a full traction program and monitor its implementation and progress, undertaking course correction within the company whenever necessary so that the VTO is achievable
Demonstrate a sound knowledge of adult learning principles and human motivation factors
Key Responsibilities:
Build strategic development plans to support the organization's mission, goals and objectives.
Design, develop and implement competency-based learning content and tools for employees from hire to retire.
Oversee the executive administration and content of the ScaleReady University for both employees and customers.
Work with the CRM SME on the ongoing build and application of saleforce.com to ensure a strong link between employee behaviors and excellent customer relationship management, aligned to the challenger profile model.
Work closely with the HR functions within the partner organizations to ensure handbook and policies remain up-to-date and are monitored for compliance.
Work with individuals to build career development programs linked to individual KPIs and PMOs.
Convert complex and technical information into digital learning experiences for both internal employees and customers.
Conduct research into best practices for sales development and ensure account managers maintain skills that keep them at the leading edge of high performers.
Ensure compliance with the EOS system through holding people accountable to the correct use of tools and application of concepts linked to producing business results.
Other duties as assigned.
Note: ScaleReady is a Challenger Profile company and requires all people development to be supportive of the Challenger approach.
Qualifications/Requirements:
Master's degree in adult learning or related field.
Minimum of 10 years of experience in a senior management role, holding progressively responsible positions in all aspects of people enablement.
Experience working within a global organization with an understanding of the various cultural and language needs that can exist.
A strong communicator able to engage with a variety of audiences, both internal and external.
Excellent written and verbal communication and presentation skills.
Demonstrated ability to build leadership programs globally.
Proven success at developing and implementing programs to attract, hire and retain top performers.
Extensive experience designing, developing and deploying targeted learning programs that are linked to business results.
Experience in business development and supporting entrepreneurial enterprises.
A proven track record for translating strategic thinking into action plans and results.
A sound knowledge of EOS principles and tools.
Experience in developing and maintaining a learning management system such are TalentLms or similar.
Experience defining, building, managing and executing on a budget.
Demonstrated ability to multi-task, handle pressure and meet deadlines.
Computer Equipment and Software
Solid understanding of Microsoft 365, Windows 10, and Salesforce.
Demonstrated expertise in project management tools as well as Microsoft Office applications (e.g. Word, PowerPoint, Excel, and Outlook).
Demonstrated use of Articulate Storyline, Adobe Captivate or similar course authoring software.
Experience with Camtasia, Adobe Acrobat Pro and Deepl.
Memberships:
ATD or similar talent development organization
SHRM or similar human resource management organization
Excellent compensation package. Salary dependent on qualifications.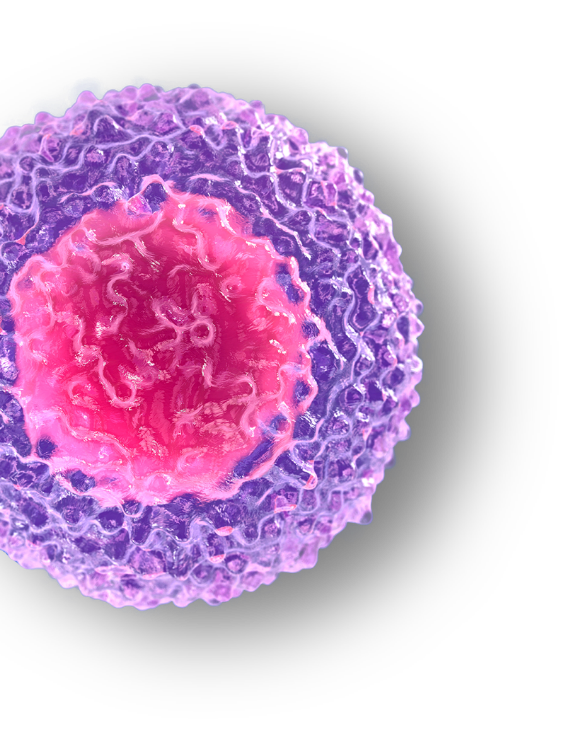 Get in touch to begin scaling up and scaling out.
Let's talk more about how ScaleReady can advance your cell and gene therapy research and manufacturing with ingenious efficiency.